Police Officers in Nutley, N.J. are in a state of panicked shock after learning that a bout of their police brutality was publicized on Twitter, leaving some citizens calling for the officers in question to be named and shamed.
Per one officer involved with the case:
It's insane. Just profiling plan and simple, which only we're supposed to do! I mean, can you imagine what would happen if individual police officers start getting taken to task for their actions, rather than being able to cower behind the big blue blanky of qualified immunity? I mean, what would even be the point of this job anymore?
With apparently zero working knowledge of the Streisand Effect, the NPD quickly responded by issuing charges of "cyber harassment" against the original Tweeter, along with several retweeters, in an effort to get the tweet in question removed from the internet.
Said one officer with knowledge of the case:
"This is all totally irresponsible fear-mongering with no basis in reality. Just because one police officer brutalized the public without repercussions, doesn't mean you can just let the people loose on all of us! I mean that's crazy! That'd be like us saying 'suspect is a black male' and then just rounding up every black male we could find, or hunting them down in their family homes! Speaking of which: what about our families – they haven't done anything wrong, why should they be scared? I guess we just have to vote Trump and pray for Jesus to save us."
Latest reports confirm that nearly 75% of the NPD were "scared right out of their big boy boots" by the realization that they might soon be subjected to the same kind of fear and uncertainty that for so long as been the exclusive purview of the poor and disenfranchised.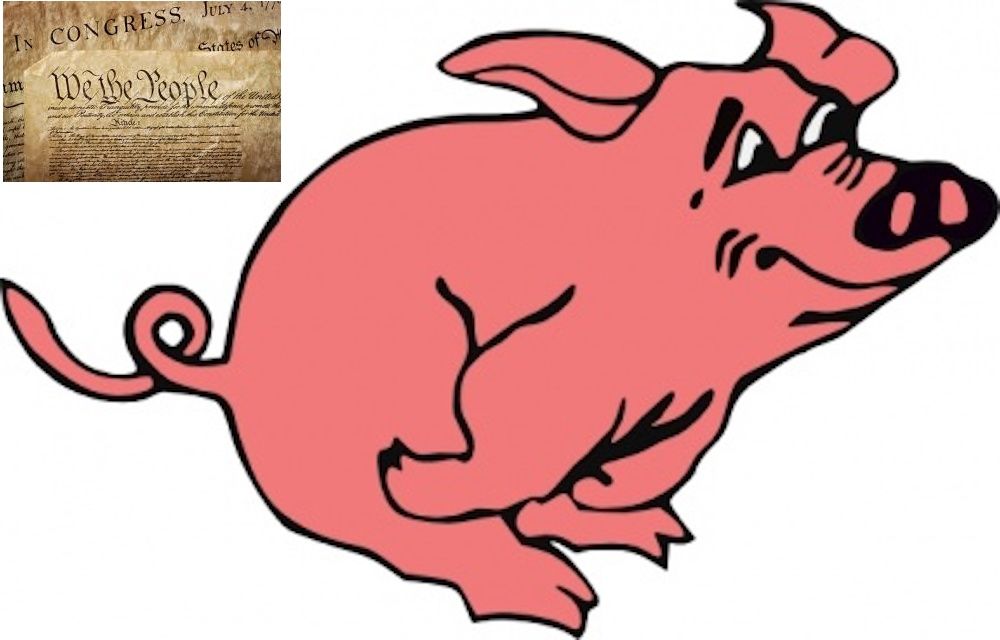 (Artist's interpretation of the events in question)